Waiting List for 2023-24 Community Preschool
Thank you for your interest in our 2023-24 Community Preschool program.
***Please read the information below before completing the application, thank you!***
Community preschools are available to four-year-old children who turn four before September 1st, 2023 and live within Cache County School District boundaries.

Applications are now closed, but applicants completing this form will be put on a waiting list for available spots in preschool classrooms within our district.

This application does not guarantee your child's admission.

You will receive an email letting you know if your child was selected for one of the classes.

Priority is given to students who qualify for free or reduced lunch and meet certain risk factors.

Remaining enrollment slots are based on a lottery system.

Community preschools are located at Millville, Nibley, Greenville, Summit and Lewiston Elementary Schools and Mountain Crest and Sky View High Schools.

AM and PM sessions are available; however, exact start and end times will not be determined until August (typical hours are 9:05 am - 11:35 am and 1:05 pm - 3:35pm).

Transportation is NOT provided.

Preschool tuition is $100.00 per month for two days per week or $150.00 per month for four days per week.

There is also a one-time $50 non-refundable registration/supply fee.

Based on household size and gross annual or monthly income, we may be able to provide assistance with tuition.

Please do not fill out the CCSD online new student registration form until you have been notified that your child has been accepted. Simply complete the application linked below and wait for notification.

If you have further questions, contact Fran Schumann at fran.schumann@ccsdut.org or Wendee Radmall at wendee.radmall@ccsdut.org.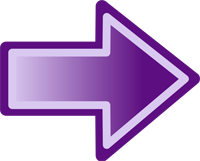 CLICK HERE AND FILL OUT THE FORM TO BE PUT ON THE WAITING LIST